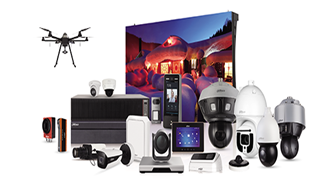 Dahua Networks is one of the leading CCTV distributor and provider of camera solution with project-oriented features to a cost/performance balance. Users can select cameras based on their needs.
What CCTV solution is best for me?
If you've ever browsed through CCTV surveillance camera brochures with their dozens of options, product shots, specifications and varying prices, you may feel overwhelmed by the choice.
Telephonics will eliminate the worry. We have the experience and knowledge to deliver the solutions to protect a wide range of premises and sites, so you get the right equipment the first time. We will work with you to find the answers to your questions about focus, deterrence, recognition, footage and quality.
Download Telephonics CCTV Brochure Click Here.
Network Cameras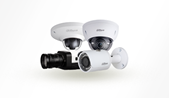 Network cameras are widely used in various applications and vertical industries. Face Recognition cameras can be used in entrance & exit, smart retail, public areas, and other scenarios to improve operation efficiency.
PTZ Cameras
PTZ cameras use pan, tilt, and zoom functionality to provide both wide-area coverage and greater detail. Specialized cameras, like positioning systems, anti-corrosion cameras, and explosion-proof cameras are also available for user special applications.
CCTV Recorders
NVR & HDCVI (High Definition Composite Video Interface), Dahua recorders offer the best performance and highest quality.
Software and Mobile
Software and Mobile apps to monitor and receive notifications, camera administration, you can even move the PTZ cameras, and speak via a mobile through the speakers of the cameras.
About Dahua CCTV System
Dahua Technology is a world-leading video-centric smart IoT solution and service provider. Based on technological innovations, Dahua Technology offers end-to-end security solutions, systems, and services to create values for city operations, corporate management, and consumers.
Dahua Technology has solutions, products, and services applied in 180 countries and regions.
Committed to the mission of "Enabling a safer society and smarter living", Dahua Technology will adhere to its core value of being "customer-centered," in order to provide the market with excellent quality and service, to create more value for customers, and make unremitting efforts to build a safe, intelligent, convenient and efficient society.