LIP-9000 Series

Enjoy a wide selection of easy to use system IP phones to enrich your communications experience with a powerful speaker phone and wideband voice support.
Enjoy High Voice Quality IP Phone with the LIP-9000 Series, Enjoy the wide selection of system IP phones. There are 4 types from basic level to professional business terminals, designed to best fit the users' business needs. The Ericsson-LG proprietary protocol provides fully integrated system features just like a conventional feature rich PBX solution.
Ericsson-LG Enterprise iPECS LIP-9070 is a premium desktop video phone with multi touch user interface. Its multi-functional solution with voice and video provides unlimited benefits to diverse users from remote workers, managers to executives. Employing SIP (Session Initiation Protocol) standards, iPECS LIP-9070 controls and manages real-time communications. Also, iPECS LIP-9070 can be integrated with a collaboration application 'iPECS UCS (Unified Communications Solution)' to expand your communication area and dramatically improve business productivity and customer responsiveness. Additionally, iPECS LIP-9070 delivers even better business experiences providing XML service with Ericsson-LG Enterprise XML Server. Level Up Your Business Communications with Premium Touch Screen IP Phone.
LIP-9040
8-line grayscale graphic display with backlight (320 x 144)
36 (12 x 3 page) self-labelling buttons with triple color LED
2 Gigabit LAN ports (10/100/1000 Base-T)
Wideband full-duplex speakerphone
PoE (802.3af) support
LLDP-MED/802.1x security support
Open VPN support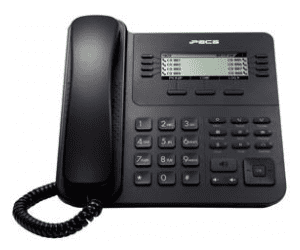 LIP-9030
6-line grayscale graphic display with backlight (320 x 112)
24 (8×3 page) self-labelling buttons with triple color LED
2 Gigabit LAN ports (10/100/1000 Base-T)
Wideband full-duplex speakerphone
PoE (802.3af) support
LLDP-MED/802.1x security support
Open VPN support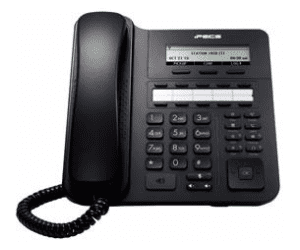 LIP-9020
4-line grayscale graphic display with backlight (320 x 80)
10 programmable feature buttons with triple-color LED
2 Gigabit LAN ports (10/100/1000 Base-T)
Wideband full-duplex speakerphone
PoE (802.3af) support
LLDP-MED/802.1x security support
Open VPN support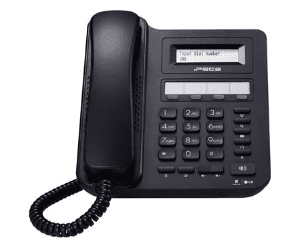 LIP-9002
2-line gray graphic display with backlight (128 x 32)
4 programmable feature buttons with triple color LED
2 LAN ports (10/100 Base-T)
Half-duplex speakerphone
PoE (802.3af) support
LLDP-MED/802.1x security support
Open VPN support