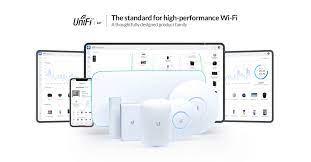 Ubiquiti Wireless Access Points
The UniFi® Enterprise Wi-Fi System is a scalable enterprise access point solution designed to be easily deployed and managed. UniFi Access Point (AP) indoor models have a sleek design and can be easily mounted to a ceiling tile or wall using the included mounting hardware.
UniFi® Wireless is the revolutionary Wi-Fi system that combines enterprise performance, unlimited scalability, and a central management controller. The UniFi HD AP has a refined industrial design and can be easily installed using the included mounting hardware. It is easily accessible through any standard web browser and the UniFi app (iOS or Android™)
All access points have a low-profile AP featuring 802.11ac Wave 2 technology. It is conveniently powered by 802.3af PoE for environments requiring maximum wireless performance and minimal footprint.
Some units provide a 4x4 MIMO mesh backhaul for double the speed of traditional mesh solutions. Its discreet design allows central placement near users.
Ubiquiti UniFi Controller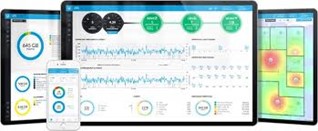 This is a powerful on-premise video conferencing server designed for modern enterprise collaborations. It offers a state-of-the-art collaboration platform that provides a superior user experience and rich collaboration features including audio/video conferencing, screen/application sharing, and group/private chats. featuring advanced meeting control tools, flexible customization options, and supports access from a variety of devices including video conferencing room systems, video phones, PC/Mac, Android/iOS mobile devices.
Use the UniFi Controller software to quickly configure and administer an enterprise Wi-Fi network. No special training is required. RF map and performance features, real-time status, automatic UAP device detection, and advanced security options are all seamlessly integrated.
Why Do I Need Ubiquiti Wireless and Network Solution?

As wireless devices are increasing in the workplace and home, this has created a demand for flexibility, reliable and fast wireless solutions.
An Ubiquiti wireless and wired network can offer you the connection you require. The Ubiquiti wireless system will enable users to roam without losing connection while working on multiple devices and without the effort and cost required to run cables and wires.
Companies can take control of their wireless with a cloud based management system with no limits or annual costs.
About Ubiquiti Networks

Ubiquiti is focused on democratizing network technology on a global scale — aggregate shipments of nearly 85 million devices play a key role in creating networking infrastructure in over 200 countries and territories around the world. Their professional networking products are powered by UNMS and UniFi software platforms to provide high-capacity distributed Internet access and unified information technology management, respectively.
Ubiquiti-engineered technology innovations provide superior performance, clever mechanical design, and ease of use. With over 70 million devices shipped in over 200 countries and territories in the world.